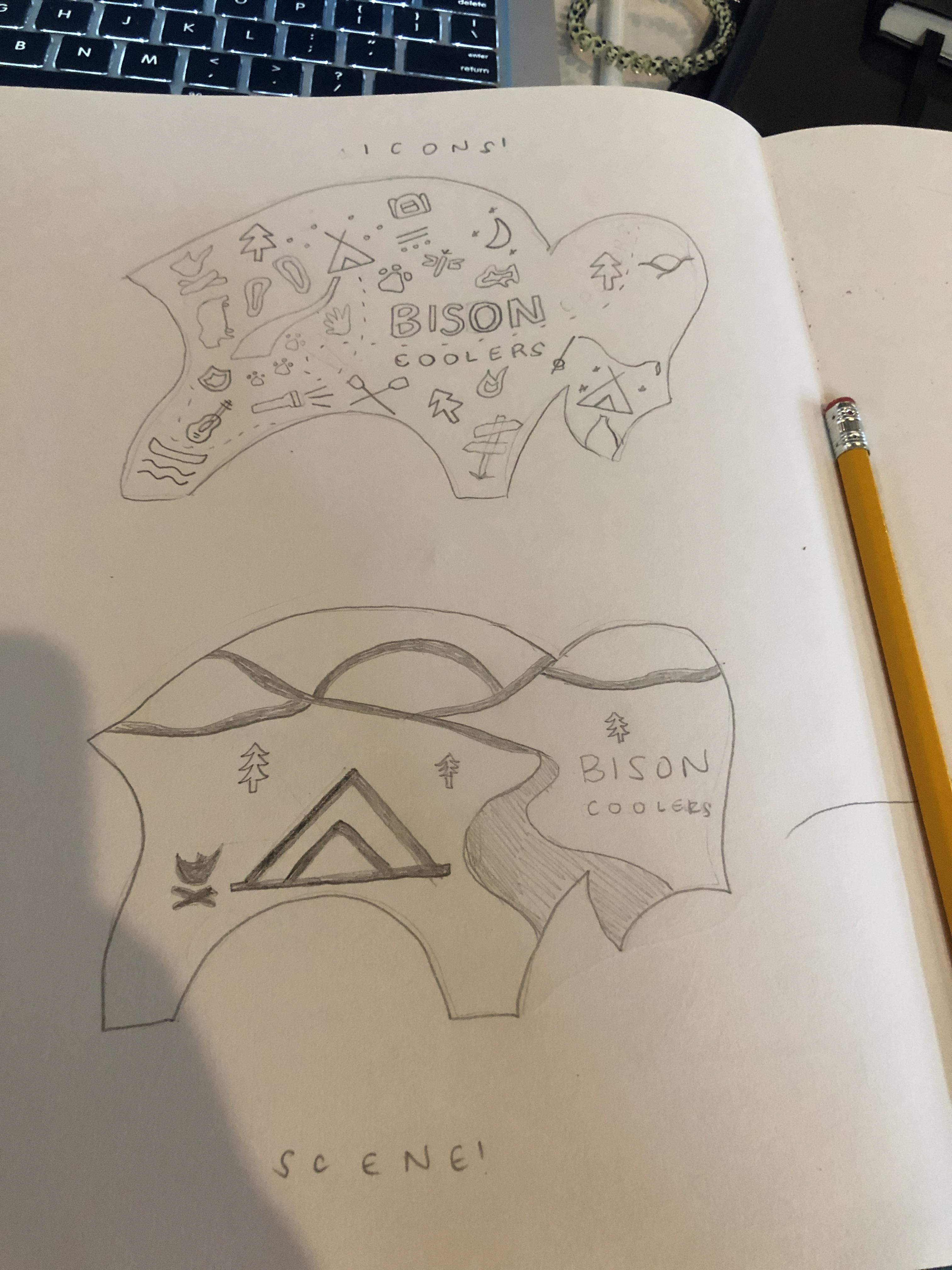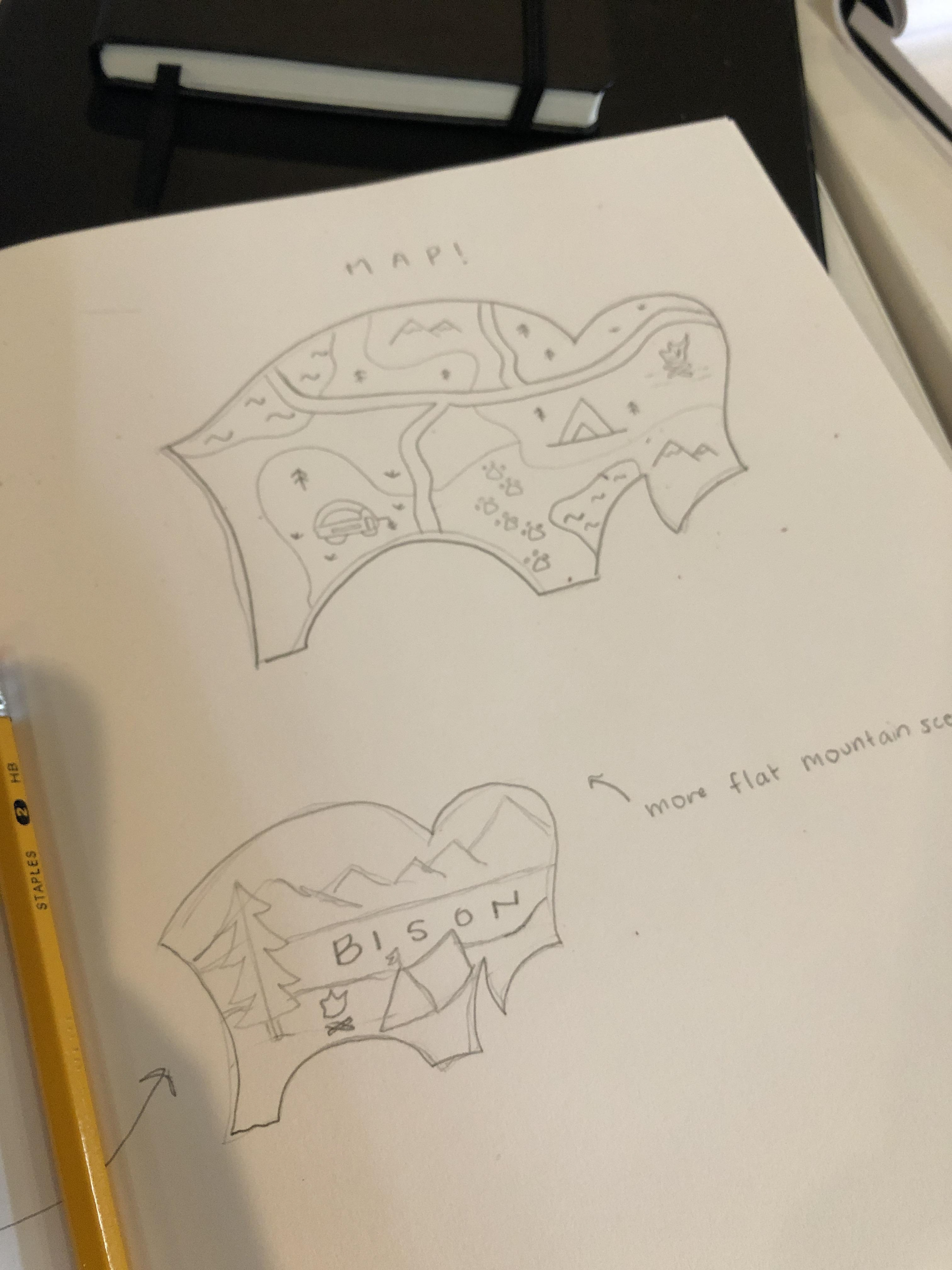 These are the first (very rough) sketches for the camping portion of the Bison Coolers stickers. My main 4 ideas range from an assortment of icons to a luscious landscape scene while camping.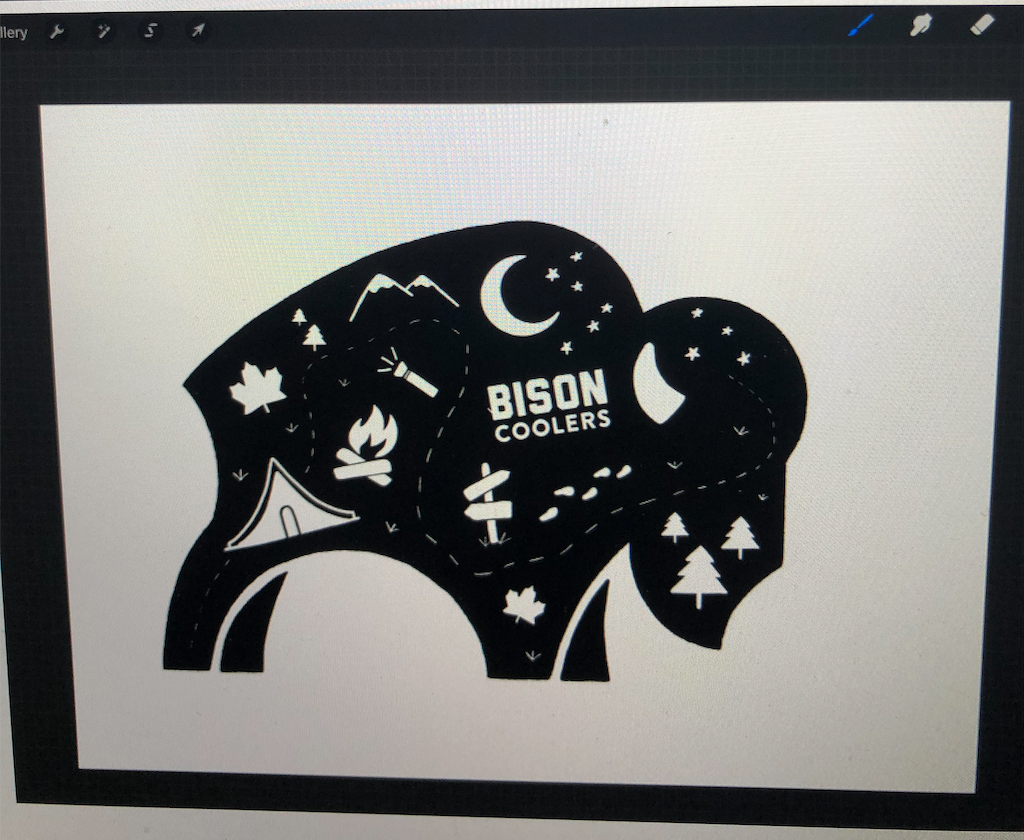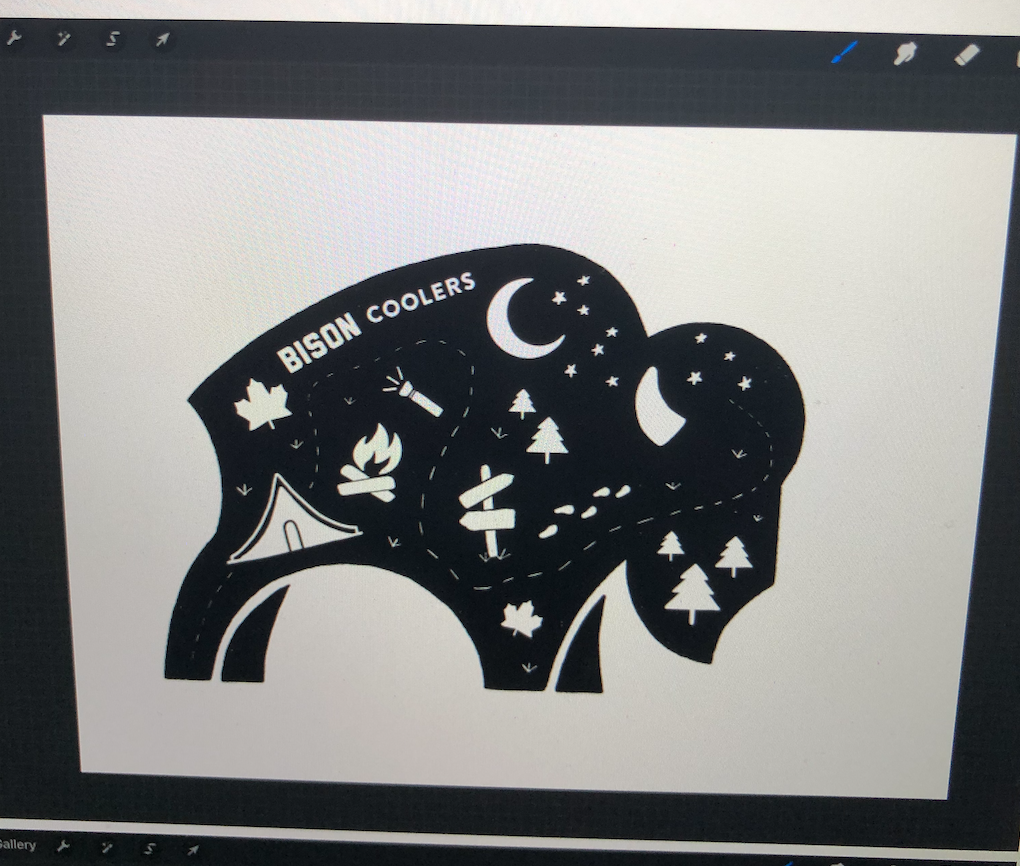 These are the first illustrations of the icon concept for the camping stickers. Unfortunately I only have lower quality pictures of these sketches because they belong to the Ardent Creative team.
Paul, the creative director at Ardent Creative, and I landed at this sketch for the icon concept. I then moved on to sketching the landscape concept for the camping sticker.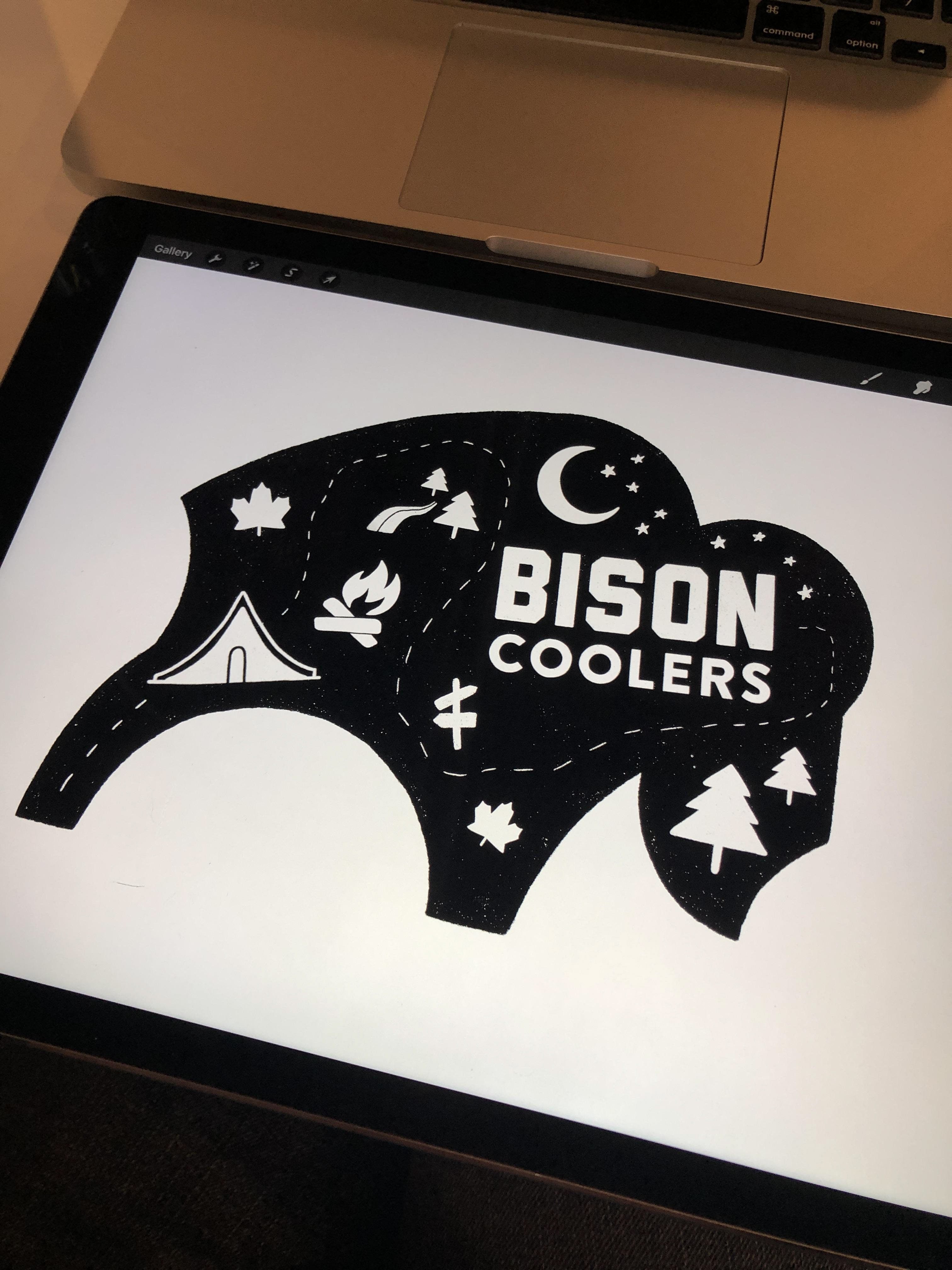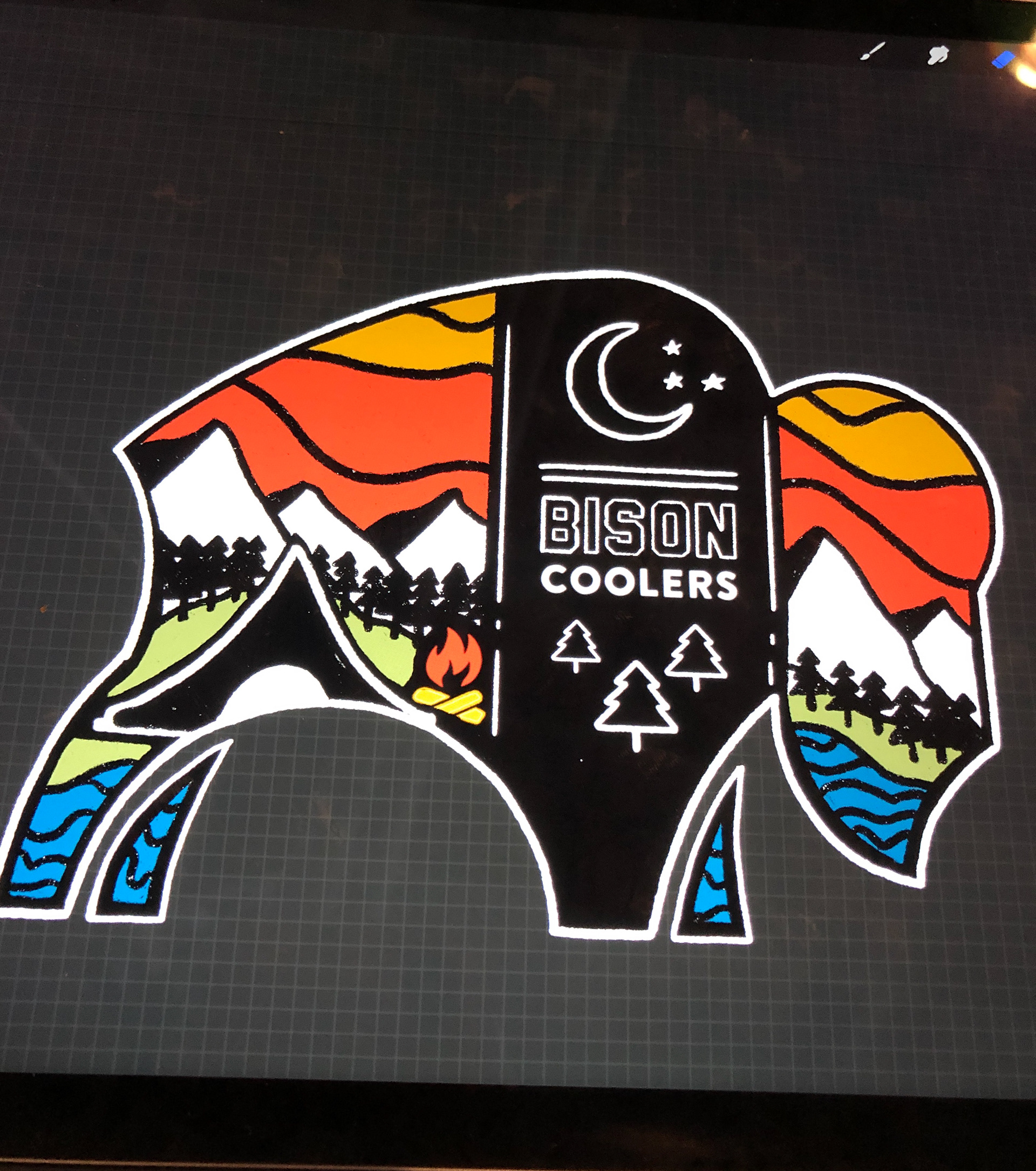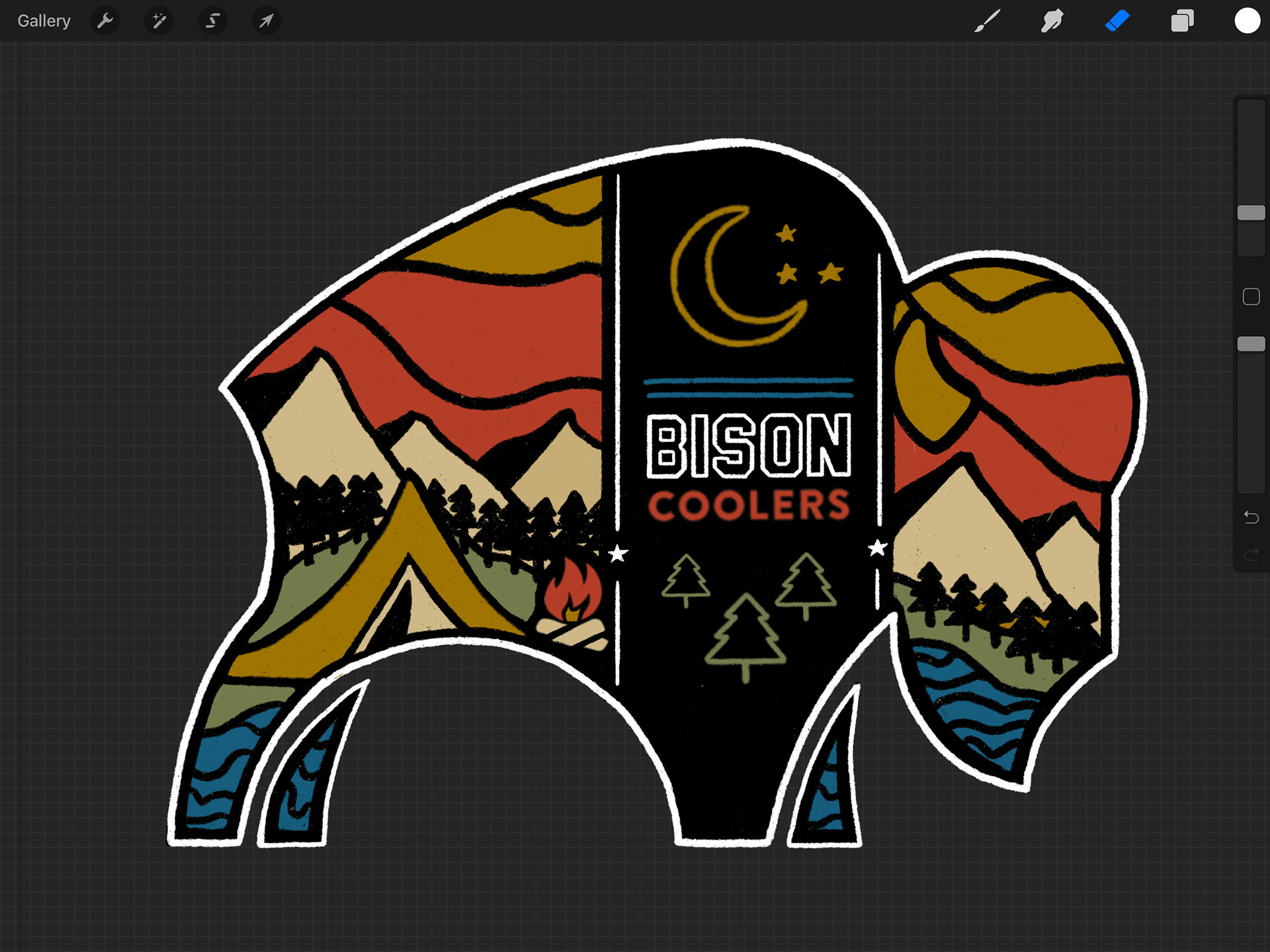 This illustration style is one that shows the category of the target market, camping, as well as a hint to the Bison Coolers brand standards. The left has more contrast with the larger white sections, and the right is more concentrated with the use of the earth tone color palette.